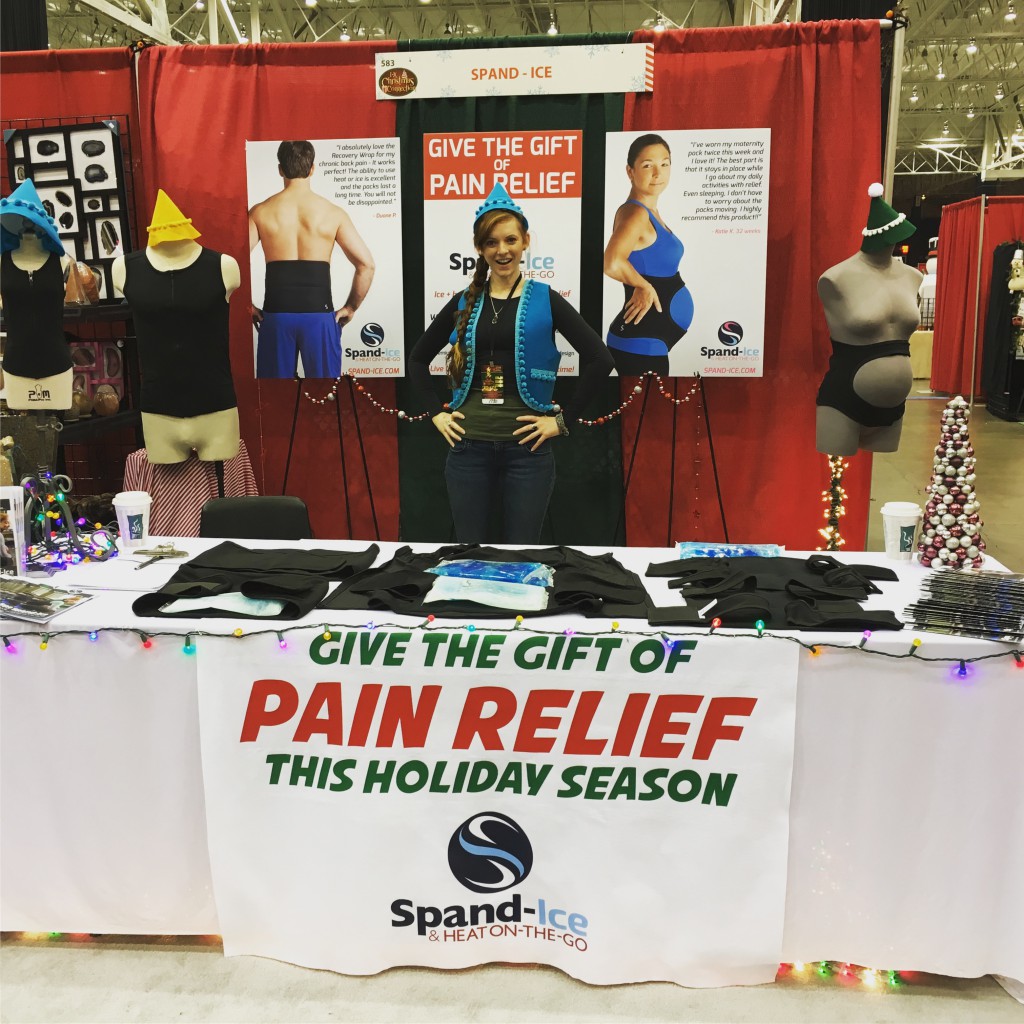 A few weeks ago, Spand-Ice had an opportunity to attend the I-X Christmas Connection show in Cleveland which featured over 600 specialty vendors. We felt that being featured at such an exhibition would allow us to not only get a ton of exposure, but to better understand how our customers are using our pain relief products. It was a whirlwind and a wonderful experience!
We know that people with back pain and other ailments are drawn to what we have to offer, but it was astounding to see the emergence of customers purchasing our products specifically as gifts. A trend that we discovered was that women, in particular, were buying our Recovery Wraps to give the gift of pain relief to their parents, husbands, partners, and even children. They felt that our wrap was the perfect solution for the chronic pain their loved ones had to face each day because it was easy to use, allowed for total movement while still able to give hours of hot or cold therapy. These appeared to be the most important benefits to those buying for their husbands and partners.
In addition, these ladies felt that their significant others would appreciate the fact that the Recovery Wrap can be re-positioned to combat aches and pains for different body parts, such as in the back, hips and glutes.
Another cool thing we found was the number of customers who purchased our products for themselves only to use them immediately after buying them – even while walking the show! This in itself proved our mission of offering a unique, quality product that allows our customers to deal with life's aches and pains while on the go. It was exciting to see this happening before our very eyes!
If you are struggling to come up with gift ideas for your loved one, or significant other, why not consider giving the gift of pain relief this holiday season?
Here's a behind the scenes report from the showroom floor: